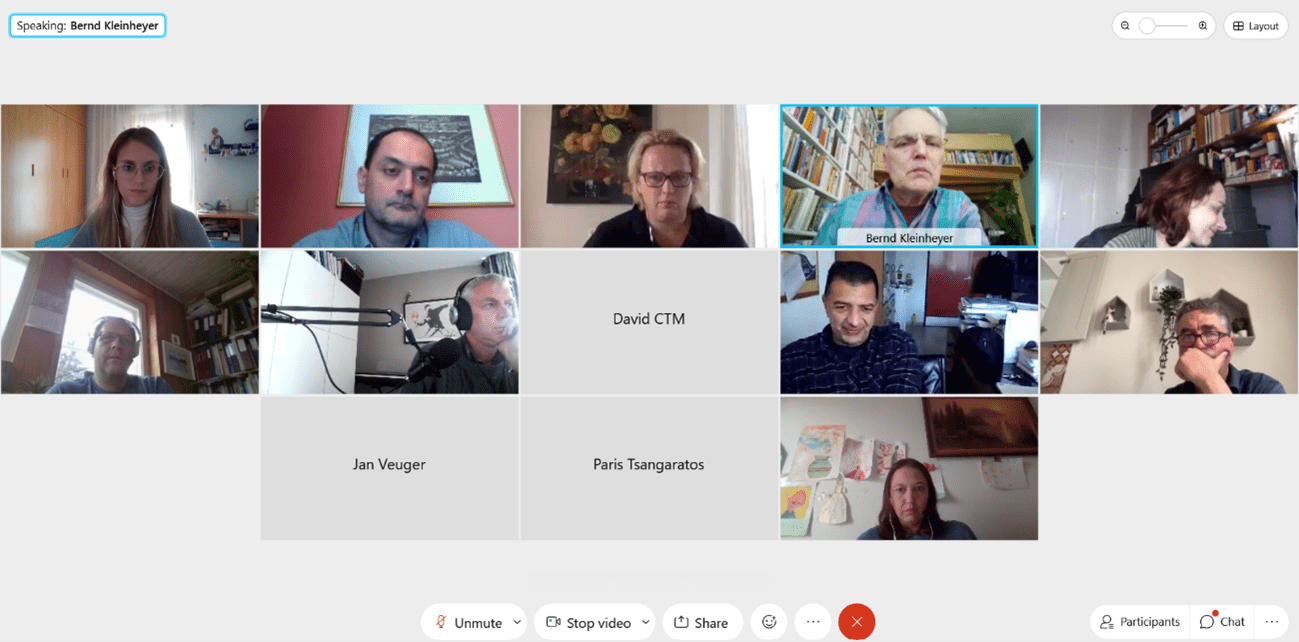 El pasado lunes 12 de abril, la Asociación Empresarial Centro Tecnológico del Mármol, Piedra y Materiales asistió a la reunión online de seguimiento del proyecto europeo BlockWASTE "Innovative training based on Blockchain technology applied to waste mangement"
En este encuentro, los socios del consorcio mostraron los estudios comparativos realizados sobre el blockchain y la gestión de residuos y la economía circular en los distintos países participantes en el proyecto.
Tras realizar la puesta en común de la información recopilada, los socios sugirieron algunas mejoras para asegurar así el perfecto desarrollo del proyecto y la consecución de sus objetivos.
Esta reunión, contó con la presencia de representantes de todos los participantes del proyecto, que cuenta con un consorcio integrado por:
National Technical University of Athens – NTUA. GREECE www.ntua.gr

Stichting Saxion. NETHERLANDS

www.saxion.nl

Asociación Empresarial de Investigación Centro Tecnológico del Mármol, Piedra y Materiales (CTM). SPAIN

www.ctmarmol.es

Tallinna Tehnikaulikool (TalTech). ESTONIA

www.ttu.ee

Fachhochschule Bielefeld (FH- Bielefeld). GERMANY

www.fh-bielefeld.de

El presente proyecto ha sido financiado con el apoyo de la Comisión Europea. Esta comunicación es responsabilidad exclusiva de su autor. La Comisión no es responsable del uso que pueda hacerse de la información aquí difundida.